2021-02-20 Announcement of new features
We have changed the gallery page!The number of members posting their work is growing steadily and it is great to see. At the same time, we see new art move down the gallery rows fast, until it ends up in page 2 or even further. Which is not nice towards the artist who may have spent hours on this piece, or to the occasional viewer,who will miss out on great art when they revisit ArtUntamed.
We could limit the number of images uploaded, but some members have an expanded limit because they are paying for that privilege. How many will still post stories when you can only post a few images for it? And how many will feel the desire to post a single image when it is gone from the main gallery page in less than a day? We needed a different solution.
Posting a series of images in your personal album (a story or a matching set) will now result in displaying only the first image in the gallery page with a symbol on top of it, indicating there have been multiple images uploaded in this album.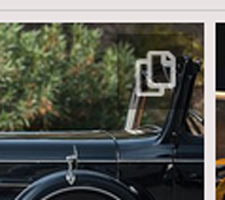 Clicking the image brings you to the album where you can browse the rest of the images too (which is the same as before; every image would bring you to the album). The gallery page is the only location we have changed;the menu button [New art] will still show all the images uploaded, to show our appreciation for the work being done on your art.
At the same time, we have expanded the number of images shown on the gallery page itself. Both these changes should result in a better experience for all users.
Do you have questions, or you want to give some feedback? Feel free to do so in the related topic: Single image vs series of images
2021-01-14 Announcement of new features
After almost three months in our short existence and with a little over 2300 members, we have implemented some features we think will improve ArtUntamed a lot. We already made the sorting of media inside an album (HowTo) available in December last year, but we have more.
We have decided to expand our size limits for uploaded media content. There are reasons for keeping limits; we do not have unlimited resources when it comes to server space. Starting a new website can be risky, so you need to give where possible and to expand when you have enough growth. And we do not yet have a solid base of paying members to make server expansion affordable. (It helps to have a big company to back you up, but even DA had limits a few years ago) To accommodate posting in a larger file size like in png format, thus avoiding the conversion to jpg, we have set the limits to 3 Mb for normal members and 15 Mb for paying members. Effective immediately.
Replacing an image Our most technical staff member has spent an enormous amount of time and effort to make this feature available. Technically challenging, but an important update high on our wishlist too. The end of frustration when you have uploaded the wrong version, the version which suddenly has an annoying visible mistake, or just because she looked better with purple hair.Read our HowTo: Replacing an image to get this awesome feature going!
Team ArtUntamed